In addition to our recently announced two-star Best Company rating for the third consecutive year, we're delighted to be able to announce a raft of further placements in the national, regional and sector categories.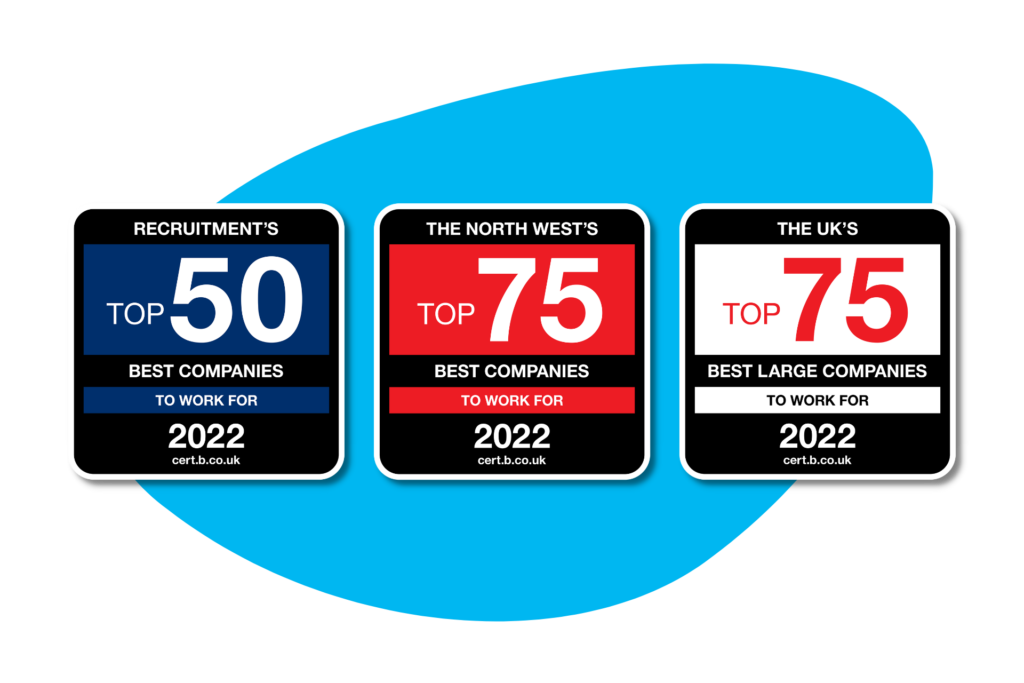 Although our portfolio of recruitment and staffing service businesses operates throughout the UK, we're headquartered in the North West, so it's particularly pleasing to secure a Top 75 placement in the North West's Best Companies to Work For 2022 list.
Nationally, our growth story means we're now considered a 'large company' by Best Companies – so having ranked as a Top 100 mid-sized company in the UK last year, it's impressive to see Bluestones Group now ranking 55th, as a Top 75 UK Best Large Company to work for in 2022.
And rounding out the accolades is our Top 50 Best Recruitment Company to work for in 2022, placing at 35th.
Steve Pendergast, Bluestones Group's CEO commented,
Bluestones recently hosted their annual black-tie awards event at Chester Racecourse, bringing together over 200 recruitment and staffing service professionals, recognising outstanding achievers and top billers, and the individuals that truly live and breathe our Group values, for a fun-filled, celebratory evening. Along with the award winners' trips, we offer a range of rewards and benefits for our people, and use the feedback from surveys such as this to help us refine our employee proposition.
It's an exciting time to be part of the Bluestones Group
If you'd like to find out more about joining Bluestones Group, or one of our brands, then please