As a result of its continued success, The Bluestones Group has gathered further accolades from this year's prestigious Recruitment International's Top 500. In the face of stiff competition, the Cheshire-based recruitment investment business has ranked highly in turnover, % of NFI into PBT, and numerous other sector-specific tables.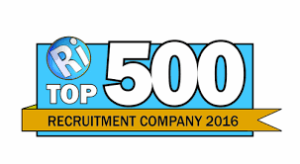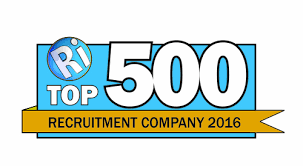 The investment group, established in 2011, specialises in creating joint ventures with talented recruiters and currently has over 30 companies within its portfolio. Over the past year, it has leapfrogged from 339 in 2015 to 149 following outstanding growth during the last 12 months. Turnover reached £36.2m and profit levels remained buoyant throughout.
As a result of its robust profitability, Bluestones Investment Group is positioned 33 by Recruitment International for % of Net Fee Income into Profit Before Tax. Additionally, due to the success of its medical brands such as PRN People, QLS and Bluestones Medical, the group is considered the 38th largest healthcare recruitment company in the UK with a turnover of £14.4m. Bluestones have also surged into 15th place for turnover attributable to the automotive industry totalling £3.6m with Plus Point and CFS Management excelling in a competitive industry sector.
Recruitment Investment the Key
Speaking about the ranking, Group Managing Director Stuart McBride said "We're extremely pleased to have achieved such significant growth over a 12-month period. Bluestones are continuing to grow and we're hoping that next year we will place significantly higher and feature in even more categories."
"During the last 12 months, we have completed several successful acquisitions as well as investing in a record number of joint ventures, all of which have helped Bluestones achieve its outstanding growth."
Recruitment International's Top 500 is a comprehensive guide to the UK recruitment industry. It is the first year that companies have been ranked on both turnover and pre-tax profits.