Bluestones Group today reveals its 'all things recruitment' concept, along with a new divisional structure and an all-new Group website.

The video below explains our all things recruitment approach to how we structure our business and how we operate in this industry. 
Bluestones is widely regarded as one of the market-leading recruitment investment companies in the UK, with a portfolio of specialist recruitment and staffing services brands. Our growth has been phenomenal year-on-year and we've helped recruitment entrepreneurs realise their dreams of creating their own recruitment agencies, building their brands, and creating value. Much of this growth has been organic, applying our proven joint venture model and building out our network of businesses across the UK.
We've always been focused on telling the story of our brand portfolio and how through its balanced structure and our proven joint venture model, we've expanded across our chosen sectors and geographies, to build a high-growth, high-value business. However, this structural change is being introduced to reflect the expanded nature of what we offer as a Group.
Yes, we'll continue to grow our core recruitment business through organic growth and targeted acquisitions and bolt-ons to our existing brands, but with the creation of our new investment division and investment fund, we're actively inviting investment enquiries from recruiters that are looking to start their own agencies but want the support and extensive range of benefits that are available when partnering with Bluestones.
Want to launch your own agency?
If you are looking for investment to launch your own recruitment agency or scale your existing company, find out more about what we offer in terms of investment and support via our investment division.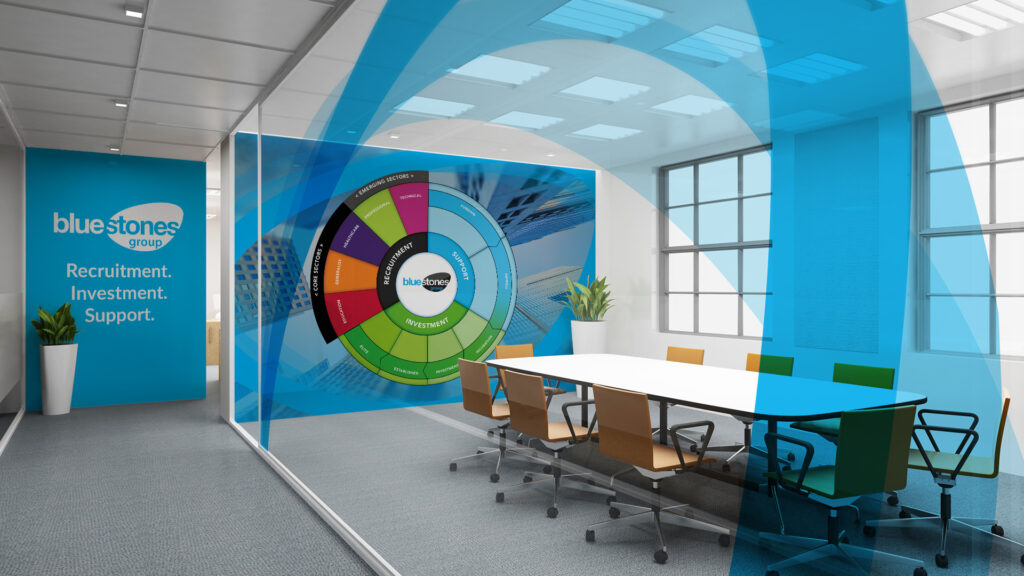 Recruitment
Within our Recruitment Division we have five core sectors, within which there are 20 recruitment and staffing service brands that operate from locations throughout the UK.

Investment
Our Investment Division is primarily focused on recruitment start-ups and scaling businesses through 100% funding and operational support, with equity ownership and exit strategies being just a part of the picture.
Support
Our Support Division provides specialist recruitment funding and payroll services to recruitment businesses throughout the UK, operating across the full spectrum of industries and sectors.