Two businesses within Bluestones Group's portfolio of recruitment and staffing service businesses secured impressive wins at the recent 2023 Recruiter Awards.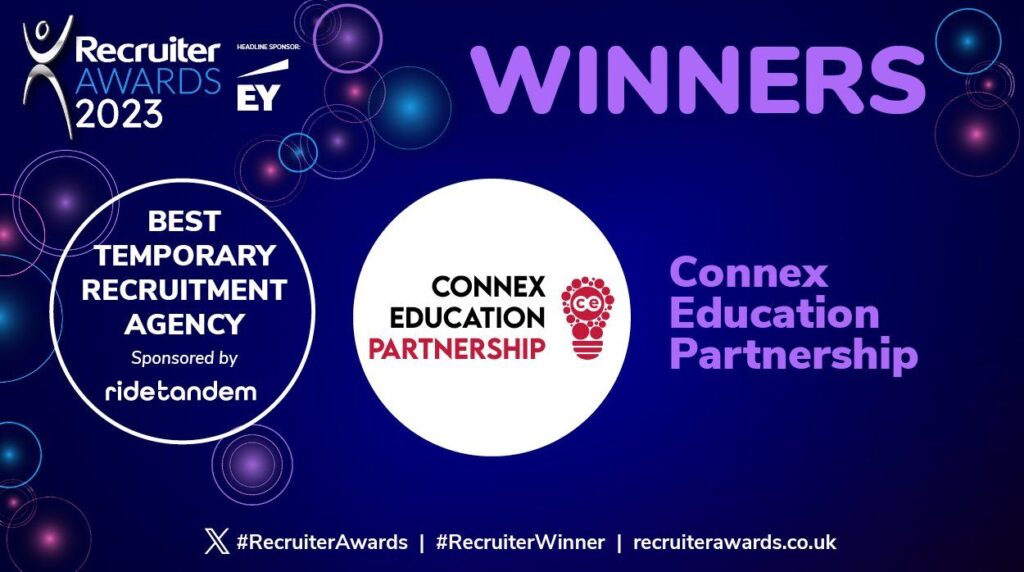 Connex Education Partnership – Best Temporary Recruitment Agency Winner

The judges had this to say about Connex Education Partnership and their entry:
The very impressive winner showed how it consistently goes above and beyond for its customers with value-add services such as the creation of a learning environment and product which has delivered very real impact and results in its marketplace across the UK. The case study showed an impressive response to talent shortages in Connex's market, delivering innovation that had tangible impact on client outcomes.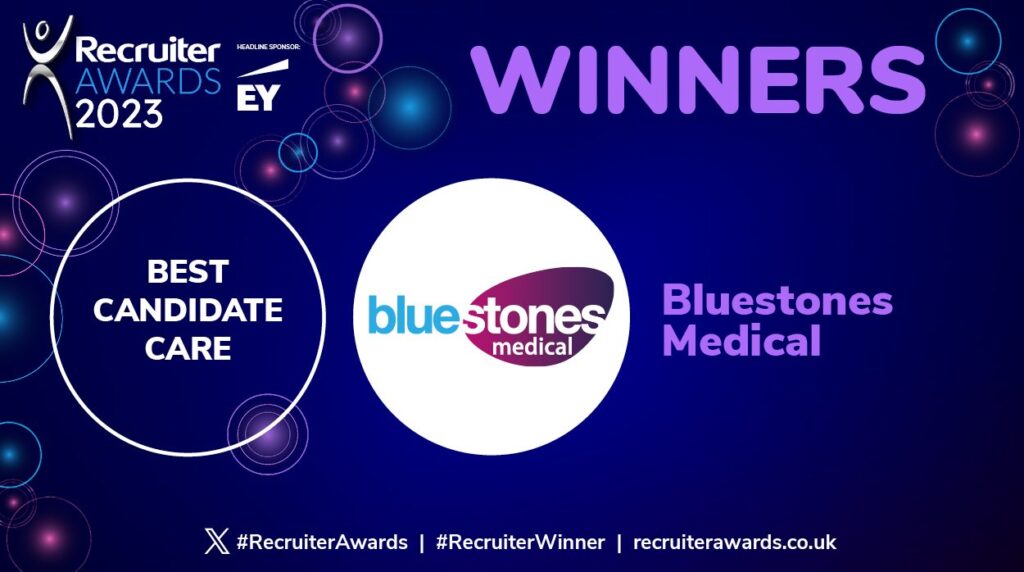 Bluestones Medical – Best Candidate Care Winner

The judges had this to say about Bluestones Medical and their entry:
By the nature of its industry, candidate care and engagement are essential. It illustrated going beyond the normal and achieving the highest of standards. Its data-driven approach, innovation and creativity made them a stand-out winner. Bluestones was the one business that focused on skills transfer. Its comprehensive demonstration of the importance of the candidate and their journey was emotional and touching. The way the business combines volume and professionalism is great to see. A worthy winner.
Additional finalists

A number of other businesses within the Group's portfolio were shortlisted for other awards, and although pleased to be finalists in their competitive categories were unlucky to not win awards on the night. They still deserve a mention here though:
FINALIST
Recruitment Funding Solutions were finalists in the Recruitment Industry Supplier of the Year category.
FINALIST
Connex Education Partnership were also finalists in the Recruitment Agency of the Year - Medium (50-99 employees) category.
FINALIST
Bluestones Group itself was a finalist in the Most Effective Back Office Operation category.
Congratulations to all winners and finalists at the Recruiter Awards 2023. Our businesses that were shortlisted and won awards have rightly deserved the limelight, and it's a reflect of the dedication and effort that everyone across those businesses invest daily to deliver the exemplary services to their clients and candidates.
We'll look forward to entering and winning more awards in the future – for these companies and others within our portfolio.
Bluestones Medical's Jonathon Smith summed up the award win very nicely on LinkedIn as he headed back to the office the day after the awards…