Bluestones Medical passes their latest Workforce Alliance audit with flying colours!
We're pleased to announce that Bluestones Medical, a leading healthcare recruitment agency, and part of the Bluestones Group's recruitment portfolio, has successfully passed their latest NHS Workforce Alliance audit with flying colours. This achievement underscores the team's unwavering dedication to delivering excellence in healthcare and reaffirms their commitment to upholding and surpassing industry standards.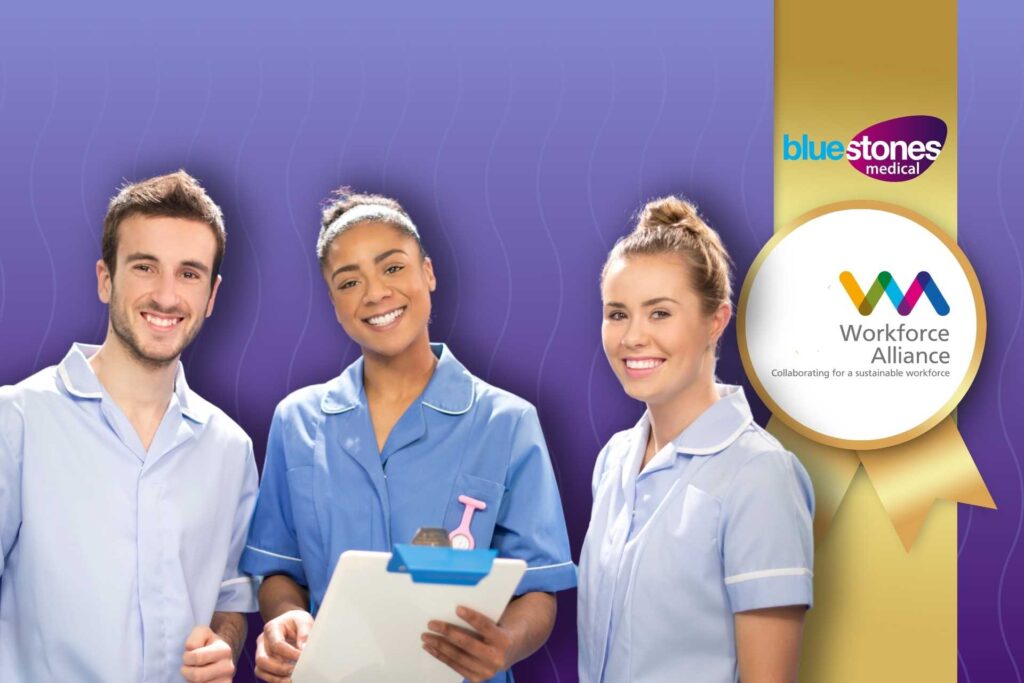 The recent audit conducted by the NHS Workforce Alliance stands as a testament to the exceptional quality and organisational prowess of the devoted team at Bluestones Medical. We are thrilled to report that the agency not only met, but exceeded the stringent requirements set forth by the Workforce Alliance, demonstrating their commitment to maintaining the highest levels of compliance, safety, and professionalism.
Bluestones Medical's audit success reaffirms that NHS Trusts can place their trust in the agency with confidence, knowing they have chosen a partner that consistently surpasses expectations.
Moving forward, Bluestones Medical remains better equipped than ever to serve NHS clients with the best quality healthcare professionals. This achievement reinforces Bluestones Medical's position as a trusted leader in the healthcare recruitment industry, and we look forward to seeing them continue to provide unparalleled support to the healthcare sector.
About Bluestones Medical:
Bluestones Medical is a healthcare recruitment agency within the Bluestones Group, specialising in providing healthcare staffing solutions to NHS Trusts and private healthcare providers. With a commitment to excellence, Bluestones Medical consistently delivers high-quality healthcare professionals to meet the unique needs of the healthcare industry.