Debbie McDermott, Managing Director at Bluestones Staffing discusses her career to date, navigating the competitive job market in Northern Ireland, and future growth plans for the business. 
What was your background before joining Bluestones?
I started my career working in administration and finance within a recruitment agency, which gave me valuable experience and a thorough understanding of how agencies operate. Working with both clients and candidates enabled me to gain a full understanding of each process, from CVs to invoices and payments, and allowed me to confidently provide them with comprehensive support.
As my career progressed, I eventually became a Recruitment Manager and now have over 25 years of recruitment experience. At one point during my career, I moved to New Zealand. Although my skillset was easily transferable, my time in New Zealand taught me alternative methods of building and maintaining relationships, which have advanced my career since returning to Northern Ireland.
How did you come across Bluestones in the first place?
I'd expressed an interest in setting up my own agency, which resulted in another brand Director within Group advising me to look into the support and resources they could provide in doing so.
What was your experience in joining Bluestones?
The communication was excellent right from the start, and they were upfront about the expectations required upon joining Bluestones Group. The process was very stringent, from the initial chat to the business plan presentation, to ensure you have the skillset, knowledge and experience to build a successful recruitment company.
Once you've been given the opportunity to partner with Bluestones, you're given an abundance of support to get your agency up and running, including a marketing team, payroll and finance team, and an IT department. This allows you to establish and build your brand without worrying about the back-office functions.
What motivated you to run your own recruitment agency? 
I'm very passionate about recruitment and enjoy providing clients and candidates with exceptional service, ensuring everything is managed effectively.
After starting my family, I was ready to get back to my challenging but rewarding career. I couldn't find an agency that matched my values and work ethic, so opening my own agency felt like the obvious next step in my career.
The reality of opening my own agency felt quite daunting. I was apprehensive about the time it would take to open an agency, but Bluestones made the entire process seamless, and I was following my passion to supply temporary staff within the blue-collar sector within no time.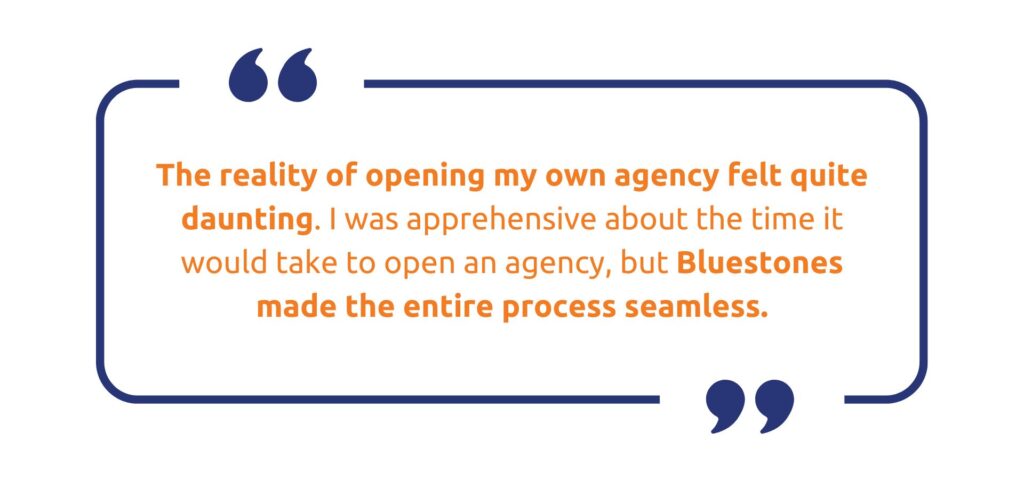 Are there any particular highlights in the service(s) you receive from Bluestones?
It's the back office that keeps everything running smoothly within a recruitment agency. Without the team at Head Office, which included marketing, payroll, IT, and mentoring, I wouldn't have achieved what I have so far.
The Covid-19 pandemic truly highlighted the advantages of being part of a larger group. The other brand Directors were in the same position, facing similar challenges. Navigating an unprecedented situation with the encouragement of others in the same situation was uplifting.
We have industry specialists within each division, which meant we could advise and support each other during an unexpected and complex period. The payroll department adapted our payment methods to support the needs of our candidates. The Finance team worked with our clients, not only to support our business, but to assist the clients who were having a difficult time themselves.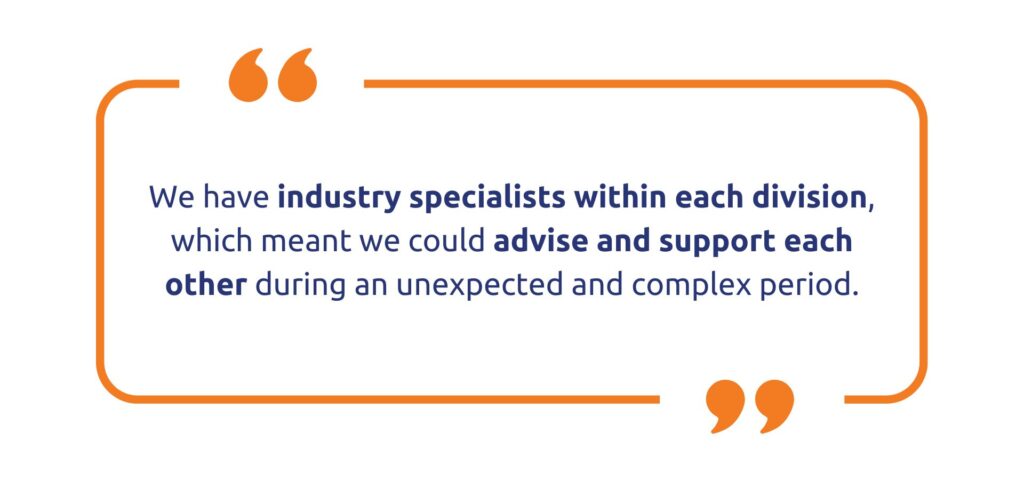 What advice would you offer someone else considering launching their own agency (and/or seeking investment from Bluestones)?
Have confidence in your ability, knowledge and experience as they will be key to building a successful agency.
Build your agency focused on the sector you know best and already have connections within, this allows you to hit the ground running and create a strong and successful network.
Concentrate on one sector when you initially get started, whether that's supplying temporary or permanent candidates. Building a strong foundation, rather than juggling too many things at once, will pay off in the long run.
One of the most important pieces of advice I can offer is to build your recruitment team quickly, with people you can rely on to manage important tasks and responsibilities. Your team will be your greatest asset. If you put your trust in them, you will accomplish more together than you can alone.
How do you navigate challenges such as skill shortages or a competitive job market in Northern Ireland?
I utilise my network to the best of my ability, and Bluestones have the best people in the market working for them.
Marketing assists with our social media platforms, ensuring we increase our brand awareness, reach our target audience and get great engagement. This attracts not only candidates but clients too.
We ask our candidates how they found us, whether it was on social media, a referral or a simple Google search.
We hold open days with our clients on-site, which allows candidates to see the business and meet the team first-hand. We complete the registration process and can even conduct interviews during the open day.
We regularly work with local colleges and steps-to-work programmes to find newly qualified candidates and attend various job fairs throughout Northern Ireland to discuss opportunities within the local areas.
If we have a candidate with a specific skillset looking for work, we'll contact clients' who are hiring for a position that would best suit their abilities.
Can you share any insights on the current job market trends in Northern Ireland and how they might impact employers and job seekers?
Employers are taking on more temporary staff, as they are unsure of how the market will progress going forward. It could take a downturn at any time, so they're being cautious. This has resulted in candidates being apprehensive to change jobs, as the saying goes – last in, first out.
The manufacturing industry is continuously growing, and I can't see that slowing down over the next six months. However, there is a skill shortage for many of the roles in demand and we're having to advise clients on what is attainable, contrary to what they require at present.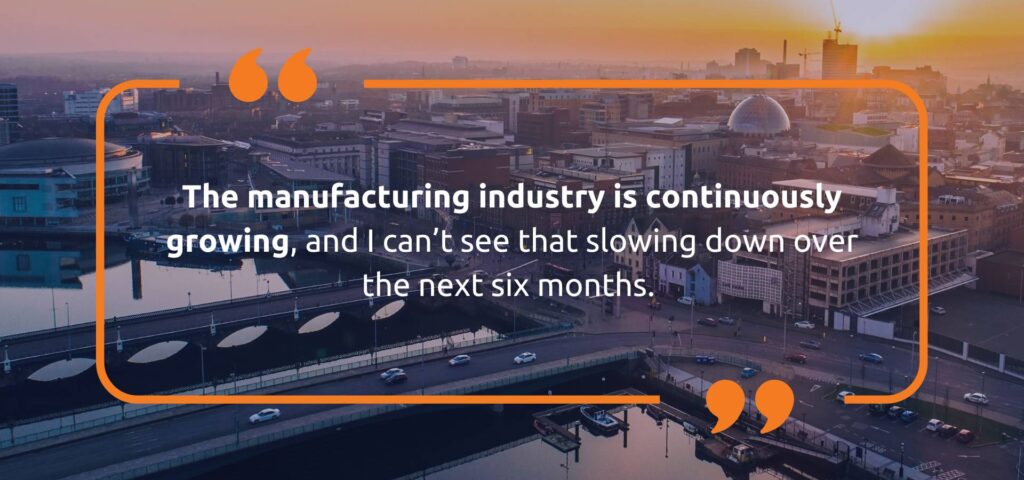 What are your growth plans for your business?
Growing our Belfast office will be the next step. We already have an active commercial desk, but we want an experienced consultant to take it to the next level.
Our hospitality desk is growing rapidly, so a trainee consultant would be an ideal addition to the team in the near future. This would allow our already successful team to grow and expand naturally.
From your perspective, what are the main advantages of being in the Group?
Having access to expert industry knowledge at your fingertips and the support network we have at Head Office.
The finance team is a huge advantage. When you know your finances are under control, you can sleep easy.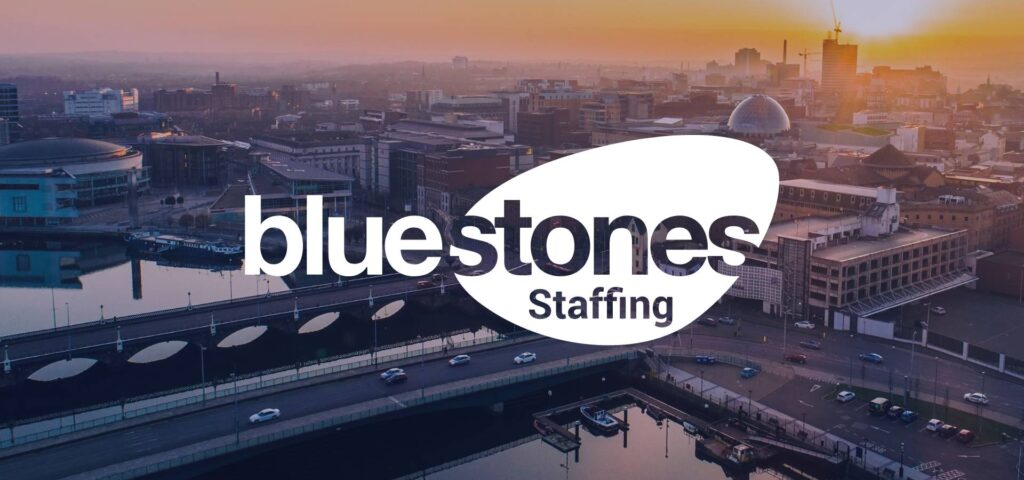 Where do you see yourself (or Bluestones Staffing NI) three years from now?
Having two offices in Northern Ireland, with a bigger team, who have the same passion and drive that I, and our current team, have for Bluestones Staffing NI. 
Ready to start your own Bluestones journey?
Start your Bluestones journey today
See our other insight articles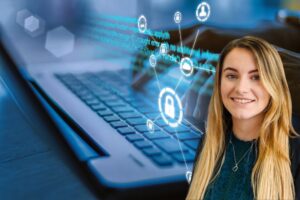 Alison Drew, Bluestones Group's Head of IT Services, talks to us about cyber security, IT challenges, the Group's shared service functions, and her IT career to date.
Read More »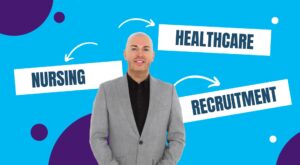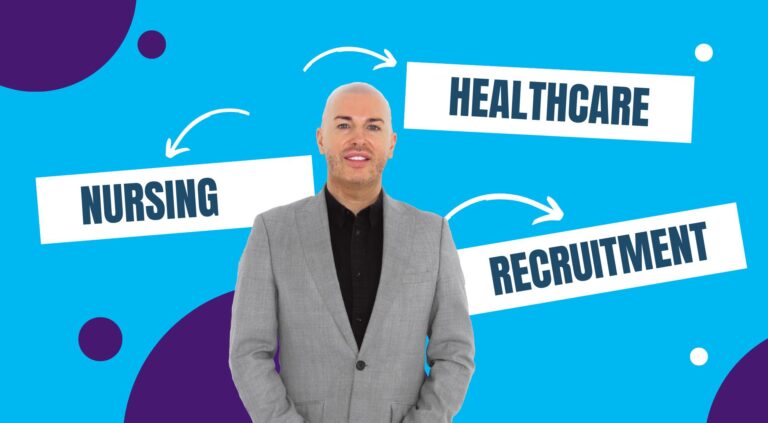 Darren Logue, Managing Director at Bluestones Medical and Bluestones Medical Complex Care takes a moment to talk to us about his career to date, the
Read More »