Georgie McIntyre, Connex Education Academy's Managing Director, talks to us about the education staffing, learning and development sector, and her career to date.

Georgie has an extensive background in the education sector and now leads one of the most popular learning and development providers in the form of Connex Academy.
Have you always worked in the education sector? Can you tell us a bit more about your background?
Before entering the field of education, my career took me down a different path. I initially worked at Barclays Bank as a Personal Banker and later became a Sales Trainer. After starting a family, I decided to go back to University to study for my Masters on a part-time basis. This led me to become a teacher and gradually progress to the role of Head of School at a Further Education College.
Seeking new challenges, I made a transition to various international education learning development positions. I served as the Head of Training at Cambridge Assessment International Education and also worked with the Educational Collaborative of International Schools. These roles provided me with valuable insights into the international schools market.
I was thrilled to join The Classroom Partnership and the Education Division of Bluestones Group, originally taking on the role of Director of Learning and Development. More recently, I have taken on the responsibility of leading the rebranding and restructuring of Connex Academy as the Managing Director.
You've recently been appointed as MD of Connex Education Academy – congratulations; can you tell us more about your business and your role there?
I'm incredibly excited to be part of Connex Academy, which provides a dynamic learning and development platform and offers on-demand professional development opportunities for educators worldwide! We provide a wide range of easily accessible, academically rigorous short courses designed to enhance educators' skills. Additionally, we offer Formal Qualifications that empower teaching assistants and teachers to advance in their careers with internationally recognised qualifications.
To ensure the utmost relevance and accuracy, all our training materials are created by Thought Leaders and experts in various fields, including safeguarding, mental health and wellbeing, and Teaching Assistant training. This commitment enables our schools and individuals to trust that our content is always up-to-date and aligned with the current educational landscape.
One of my primary objectives has been overseeing a seamless transition in rebranding from Thirsty Scholars Partnership to Connex Academy. With a diverse selection of over 100 courses available, my current focus lies in making these opportunities more accessible to schools and individuals, both in the UK and the international market. Keep an eye out for our upcoming new packages and purchasing options that will cater to specific needs!
Can you explain how Connex Academy fits in to the rest of the Connex Education world please?
It had been clear for some time that the CPD provision for our schools and candidates needed to be more closely aligned to our other Education Division services to enable connections to be identified both by internal teams and our customers alike.
Connex Academy was originally created to support the professional growth of candidates within the Connex recruitment and supply division, we received valuable feedback from our customers expressing their appreciation for the exceptional quality of our courses compared to existing options, it was at this point we decided Connex Academy had something special to offer school and individual educators externally.
We take great pride in our ability to provide Connex Academy products and services to schools and candidates. This allows us to offer our customers comprehensive development support, in addition to our traditional recruitment supply and tutoring solutions. A key aspect of our Social Value Programme is our Career Pathway, which I am especially proud of. It provides dedicated candidates with valuable development opportunities, including access to funded Formal Qualifications. This empowers individuals to upskill and progress in their careers, even if they lack the financial means to do so independently.

How do you stay current with developments and trends in your industry?
I know it is essential for me to stay current with developments and trends to ensure that Connex Academy remains innovative and meets the evolving needs of our customers and educators. To achieve this, I regularly attend conferences, engage in professional networks, and read industry publications to gain insights and connect with experts.
Building partnerships, embracing educational technology, and seeking professional development opportunities is also key and we have seen a number of these partnerships such as Magic Breakfast and National Extension College evolve into strong partnerships for Connex Education.
Additionally, fostering a culture of learning within Connex Education, encouraging knowledge sharing, and providing growth opportunities for our internal teams. By actively engaging in these strategies, I am able to make informed decisions and drive positive change in a dynamic education industry.
How do you see learning and development evolving over the next few years?
In the next few years, learning and development in education I think will undergo significant evolution driven by various factors, including advancements in technology, changing pedagogical approaches, and a growing emphasis on personalised learning.
I think we will continue to see growth in blended learning, which combines traditional classroom instruction with online or digital elements. Educators will increasingly leverage technology to create engaging online materials, interactive content, and virtual reality experiences to enhance classroom teaching.
I believe the importance of soft skills, such as critical thinking, creativity, collaboration, and adaptability, will continue to grow. Education systems will need to place greater emphasis on nurturing these skills alongside academic knowledge, as we recognise their importance for success in the workplace. With rapid technological advancements and evolving job markets, the need for continuous learning and upskilling will increase. We will need to offer flexible programs and opportunities for learners of all ages to acquire new knowledge and skills throughout their lives.
There is so much research to indicate that the role of educators will evolve from subject knowledge deliverers to facilitators, mentors, and designers of engaging learning experiences. Flexibility, adaptability, and a commitment to real world experiences will be crucial for educators and institutions as they navigate this evolving landscape.
To what extent do you think AI and technology in general will impact your industry in the future?
This is a great question and there is so much discussion around this. I think we all agree that AI and Technology will impact the face of Education and the industries around it. We are seeing great use of gamification techniques to make learning more interactive, immersive, and enjoyable. I've already seen some stunning examples of virtual reality to enable students to experience realistic experiences, visit historical sites, or explore complex concepts in a more engaging and hands-on manner. What an amazing way to learn!
There is significant debate around Artificial intelligence and examination boards are now exploring how they will measure and integrate its existence into various aspects of education and assessments. AI may also streamline administrative tasks, allowing educators to focus more on student engagement and metacognition.
Data analytics can already help identify areas where students are struggling and provide insights for improvement. However, it is important to ensure the ethical use of data and maintain student privacy.
Traditional degrees and credentials may be replaced by alternative forms of recognition, such as micro credentials, digital badges, or competency-based assessments. Microlearning, which focuses on delivering bite-sized, targeted learning experiences, will gain traction as learners seek flexible and accessible educational options. Technology will create increased collaboration among students and educators from different regions and cultures.
This is such an exciting time in the learning and development arena, which is moving at pace…. watch this space!
And make sure you check out the recent blog post about AI in Education.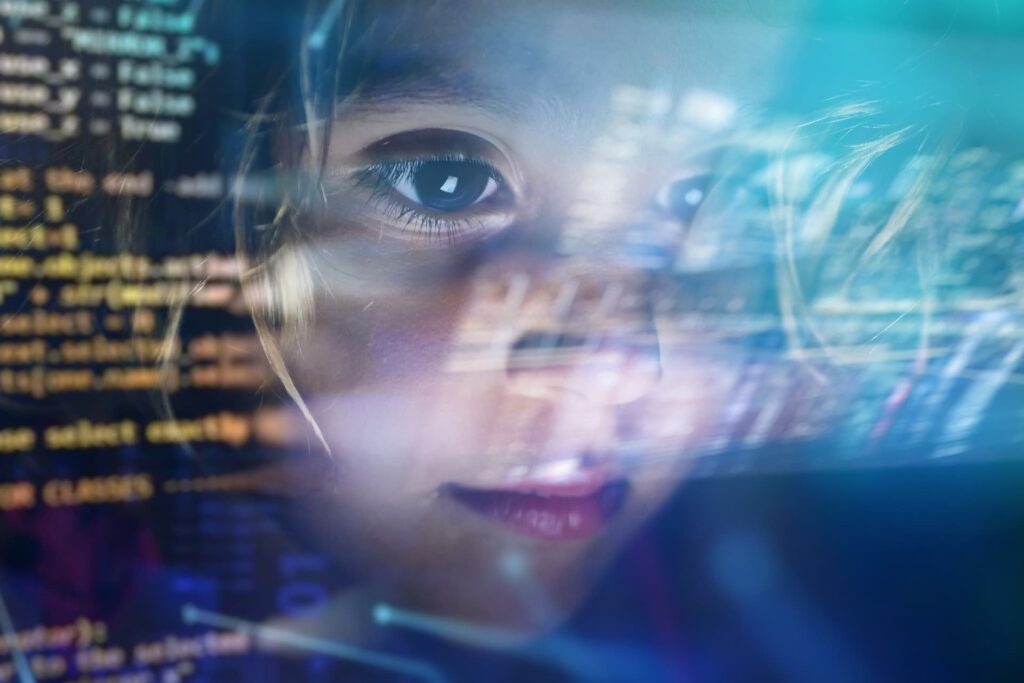 School staff are no strangers to change and having to adapt to new technologies. From the shift from paper to electronic record keeping, the introduction
Read More »
From your perspective, what are the main advantages of being part of a collective of education recruitment and training companies?
There are so many advantages to being part of Connex Education collective group of companies.
Collaboration and connection are key benefits, being part of Connex provides networking opportunities with professionals in the education field, leading to collaborations and partnerships. For our schools and MATs they can come to us for a complete package of services to support their recruitment and development needs.
They gain access to a diverse pool of talented educators, a streamlined recruitment process, and our expertise in the education sector. Individual customers are provided with customised training programs tailored to their roles, ensuring continuous professional growth for educators. Our services are cost-effective, saving customers time and resources. With a focus on customer satisfaction, we tailor our solutions to meet their specific needs.
From my perspective I get to work with a highly motivated team of experts who have a commitment to excellence and customer satisfaction, and access to help candidates and schools with Connex Academy's products and partners.
What was your experience of joining Bluestones Group?
Joining Bluestones Group has been a great experience.
One of the things I truly appreciate is the collaborative environment across the organisation. Working alongside dedicated colleagues and educators, I have had the chance to contribute my ideas, engage in discussions, and constantly learn from others.
What makes this experience truly special was the direct impact I can make on individuals and communities through various educational initiatives. Being part of an organisation that prioritises education and Social Value means that my work has a real, tangible effect on people's lives.
Where do you see Connex Academy three years from now?
I think we will see Connex Academy as a leading professional development provider recognised internationally. We will have a wide variety of professional development and ability to personalise learning experiences that cater to the individual needs, interests, and abilities of each user.
As Connex Academy continues to evolve and provides an enhanced learning platform, Connex Academy will play a crucial role in delivering customised content and educational resources. We will continue to grow our partnerships to provide our education community with innovative curriculum and professional development solutions that schools and individuals are requesting. Whilst maintaining the exceptional quality of our courses and content provided, we will develop school communities and educators by providing research-based, flexible online qualifications, and continued professional development.
Our mission is to enable schools to thrive, develop, train, and retain their whole school workforce and for individuals to gain access to development, progression opportunities and unlock their potential. Ultimately providing impactful education environments for their students.
Georgie McIntyre
Georgie is the Managing Director of Connex Academy. She has an extensive background in the education sector and now leads one of the most popular learning and development providers in the form of Connex Academy.
See our other insight articles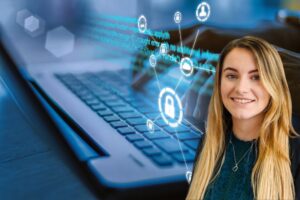 Alison Drew, Bluestones Group's Head of IT Services, talks to us about cyber security, IT challenges, the Group's shared service functions, and her IT career to date.
Read More »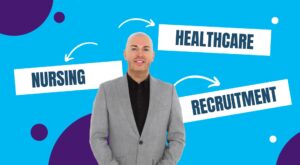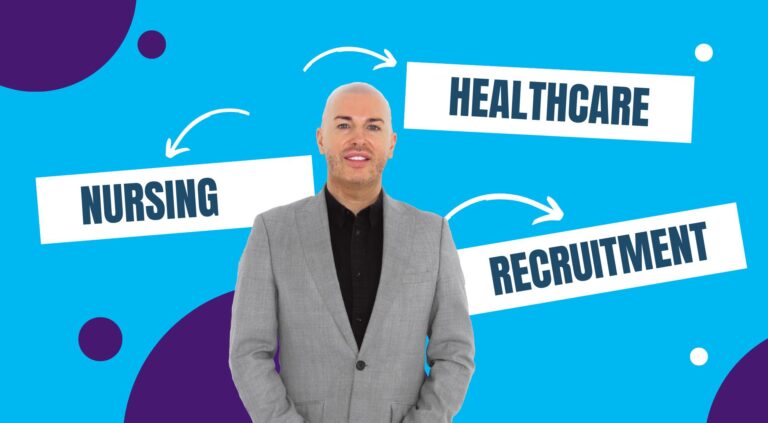 Darren Logue, Managing Director at Bluestones Medical and Bluestones Medical Complex Care takes a moment to talk to us about his career to date, the
Read More »